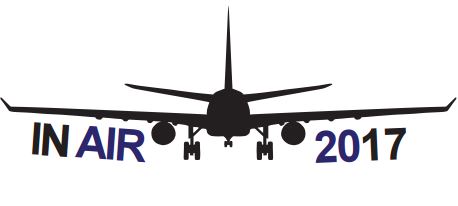 AIR TRANSPORT GROWTH - WHAT ARE THE LIMITS ?


14 - 16 November 2017
INAIR 2017
- International Conference on Air Transport

The INAIR conference is a forum in which Industry and Academia meet to exchange ideas and set up common challenges. The interaction between researchers and industry representatives is key in order to come up with innovative solutions for the challenges of the future. INAIR 2017 will be hosted by the Air transport department in Prague on November 14-16, 2017.
Information for authors:
Abstract length: 250-400 words
Paper length: 6-8 pages
Abstracts which do not correspond with the conference topic will not be reviewed. Each participant can present up to two papers, either as an author or as an co-author Both abstracts and full papers will be double-blind reviewed by reviewers of the conference committee to ensure an adequate standard, that the proposed subject of their abstract has been followed, that the paper is of a suitable length, research method, content, the standard of Language is adequate and the paper is appropriately referenced . The template for full papers submission can be downloaded here. Presentation of the paper should last up to 15 minutes, including the time provided for discussions. POSTER - The A1 size poster measures 59.4 x 84.1cm, 23.39 x 33.11 inches